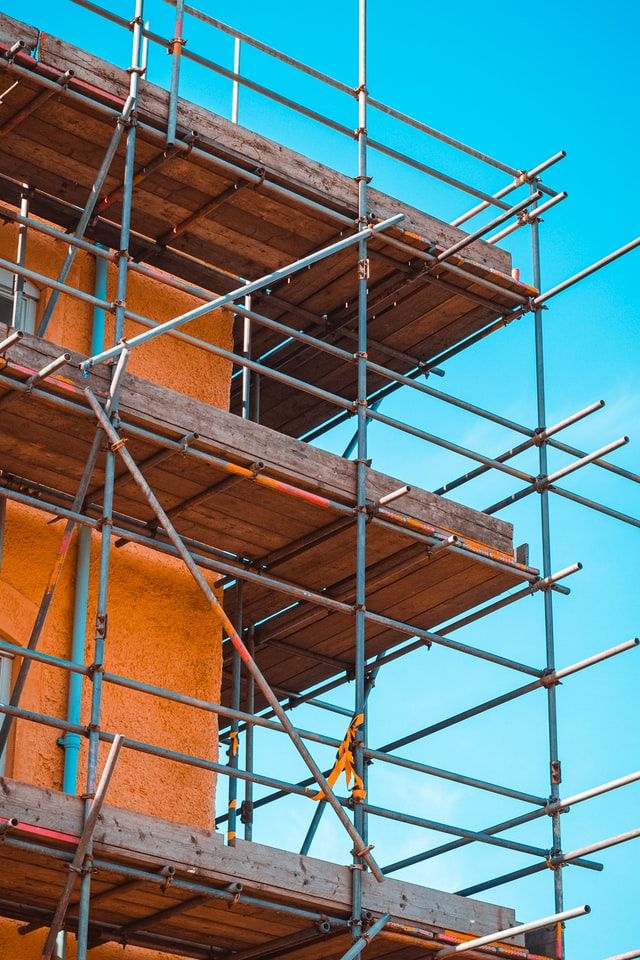 Looking to find a superior scaffolder in Auckland? You've come to the right place.
Superior Scaffolding Auckland offers a comprehensive scaffold design, erection and dismantling service across Auckland. Our team has the experience and expertise to meet your scaffolding needs for both residential scaffolding, industrial scaffolding and commercial scaffolding applications.
Efficient and accurate design, prompt delivery of equipment, and a high level of attention to detail are but some of the factors that set our service apart from other scaffolding companies in Auckland.
When you choose Superior Scaffolding Auckland, you can be assured that we will deliver our promise of best-practice scaffolding solutions on time, every time. We stand by being the best scaffolding company in Auckland.
Our Auckland Scaffolding Company's Services
One of Auckland's leading local scaffolding companies
Why Choose Superior Scaffolding Auckland?
Our Auckland Scaffolding Service Pricing
Setup Cost: $30m² one time setup/dismantle cost
Rental Cost: $1.5m² per week
For example, a 10 meter wall that is 4 meters high would be a total of 40m². 40m² at $30 per m² would cost $1,200 to setup by a scaffolding company.
If you required the scaffolding for one week, you would pay $1.5m² for each square meter. For the 40m² example above that would be 40m² x $1.5m² which is $60.
Therefore the total cost to scaffold your 40m² wall for one week would be $1260 ($1,200 + $60).
Let's take the average house size, which is $150m². 150m² x $30m² is $4,450 to setup and dismantle. Let's say the scaffolding was needed for two weeks, that would be $1.5m² per week x 150m² x 2 weeks, which is $450. The total cost of scaffolding a house in Auckland is $4,900 in 2022.
COMPETITIVE AUCKLAND PRICES

GET A SITE VISIT AND FREE QUOTE
Free Auckland Scaffolding Pricing Calculator
[CP_CALCULATED_FIELDS id="1"]
Superior Scaffolding Auckland's Testimonials
Allan Hitchcock
2 months ago
Recently we had an air conditioner installed on the roof of our multi story apartment building which needed 8 levels of scaffolding erected. We were very...
Wouldn't hesitate to recommend superior scaffolding Auckland. Very affordable and scaffolded my residential apartment block ready for new tenants. Will use again. Thanks
Germaine Mejorada
2 months ago
Yeah every seconds of your time are worth it.reliable and efficient Ok
Auckland Scaffolding FAQs
On a standard 2 story building of approximately 50 meters, most scaffolding installation companies would be able to install scaffolding within a day. Installation can vary depending on the site access, fall of the site, and numerous other obstacles. You'll know our plans take your requirements into account as soon as you propose your project.
We'd be happy to give you a quote based on your plans whether emailed, faxed or mailed to us. Our representatives would also be happy to visit your site and provide an estimate. Give us a call on 09 884 8699 today!
At Superior Scaffolding Auckland, we provide a no obligation free quotation service. Please contact us with your scaffolding requirements and we will respond accordingly.
Costs for scaffolding rental vary. You can expect to pay around $60 a day for small projects and for more complex jobs, the cost per day starts at about $300. If you need to rent scaffolding for longer than a week, ask our team to put together a custom quote for your job. GIve us a call on 09 884 8699 today!
We have a large selection of superior heavy duty scaffold for use. We have different capacity ratings for both Residential Scaffolding and Commercial Scaffolding applications. Our scaffolding is made from the highest quality materials and is manufactured to be used over and over again.
Superior Scaffolding Auckland specialises in heavy duty ground up scaffolding which can be used in many applications. It's inexpensive, strong, safe and easy to erect making it one of the best products of its type on the market today.
Auckland Areas We Deploy Scaffolding
From far north, to Pukekohe and more, we service the entire Auckland area with our scaffolding erection service. Find your area below!
North Shore Scaffolding Areas
Albany
Bayswater
Bayview
Beach Haven
Belmont
Birkdale
Birkenhead
Browns Bay
Campbells Bay
Castor Bay
Chatswood
Cheltenham
Crown Hill
Devonport
Fairview Heights
Forrest Hill
Glenfield
Greenhithe
Hauraki
Highbury
Hillcrest
Long Bay
Mairangi Bay
Marlborough
Milford
Murrays Bay
Narrow Neck
Northcote
Northcote Point
North Harbour
Northcross
Okura
Oteha
Paremoremo
Pinehill
Rosedale
Rothesay Bay
Schnapper Rock
Stanley Bay
Stanley Point
Sunnynook
Takapuna
Torbay
Totara Vale
Unsworth Heights
Auckland Central Scaffolding Areas
Arch Hill
Auckland CBD
Avondale
Blockhouse Bay
Balmoral
Blackpool
Eden Terrace
Eden Valley
Ellerslie
Epsom
Freemans Bay
Glendowie
Glen Innes
Grafton
Greenlane
Greenwoods Corner
Grey Lynn
Herne Bay
Hillsborough
Kingsland
Kohimarama
Lynfield
Meadowbank
Mission Bay
Morningside
Mount Albert
Mount Eden
Mount Roskill
Mount Wellington
Newmarket
Newton
New Windsor
Onehunga
Oneroa
Onetangi
One Tree Hill
Ōrākei
Oranga
Ostend
Ōtāhuhu
Owairaka
Palm Beach
Panmure
Parnell
Penrose
Point England
Point Chevalier
Ponsonby
Remuera
Royal Oak
Saint Heliers
St Johns
Saint Marys Bay
Sandringham
Stonefields
Surfdale
Tāmaki
Te Papapa
Three Kings
Waikowhai
Wai o Taiki Bay
Waterview
Wesley
Western Springs
Westfield
Westmere
South Auckland Scaffolding Areas
Airport Oaks
Beachlands
Botany Downs
Brookby
Bucklands Beach
Burswood
Chapel Downs
Clendon Park
Clevedon
Clover Park
Cockle Bay
Dannemora
East Tāmaki
East Tāmaki Heights
Eastern Beach
Farm Cove
Favona
Flat Bush
Golflands
Goodwood Heights
Greenmeadows
Half Moon Bay
Highland Park
Hillpark
Howick
Huntington Park
Kawakawa Bay
Mahia Park
Māngere
Māngere Bridge
Māngere East
Manukau
Manukau Heights
Manurewa
Maraetai
Meadowlands
Mellons Bay
Middlemore
Murphys Heights
Northpark
Orere Point
Ormiston
Ōtara
Pakuranga
Pakuranga Heights
Papatoetoe
Randwick Park
Settlers Cove
Shamrock Park
Shelly Park
Silkwood Heights
Somerville
Sunnyhills
The Gardens
Totara Heights
Tuscany Estate
Waimahia Landing
Wattle Cove
Wattle Downs
Weymouth
Whitford
Wiri
West Auckland Scaffolding Areas
Anawhata
Cornwallis
Bethells Beach
Glen Eden
Glendene
Green Bay
Henderson
Henderson Valley
Herald Island
Hobsonville
Huia
Karekare
Kaurilands
Kelston
Konini
Laingholm
Lincoln
McLaren Park
Massey
New Lynn
Oratia
Parau
Piha
Rānui
Royal Heights
Sunnyvale
Swanson
Te Atatū
Te Atatū Peninsula
Te Atatū South
Titirangi
Waiatarua
Westgate
West Harbour
Western Heights
Whenuapai
Furthur North Scaffolding Areas
Algies Bay
Arkles Bay
Army Bay
Big Omaha
Dairy Flat
Dome Forest
Dome Valley
Glorit
Gulf Harbour
Hatfields Beach
Helensville
Huapai
Kaipara Flats
Kaukapakapa
Kumeū
Leigh
Mahurangi East
Mahurangi West
Mangakura
Manly
Makarau
Matakana
Matakatia
Millwater
Muriwai
Omaha
Orewa
Parakai
Pakiri
Point Wells
Port Albert
Puhoi
Red Beach
Redvale
Riverhead
Sandspit
Shelly Beach
Silverdale
Snells Beach
South Head
Stanmore Bay
Tapora
Tauhoa
Taupaki
Tāwharanui Peninsula
Te Arai
Te Hana
Ti Point
Tindalls Beach
Tomarata
Wade Heads
Waimauku
Wainui
Waitoki
Waiwera
Warkworth
Whangaparaoa
Whangaripo
Whangateau
Wharehine
Wellsford
Woodhill Forest